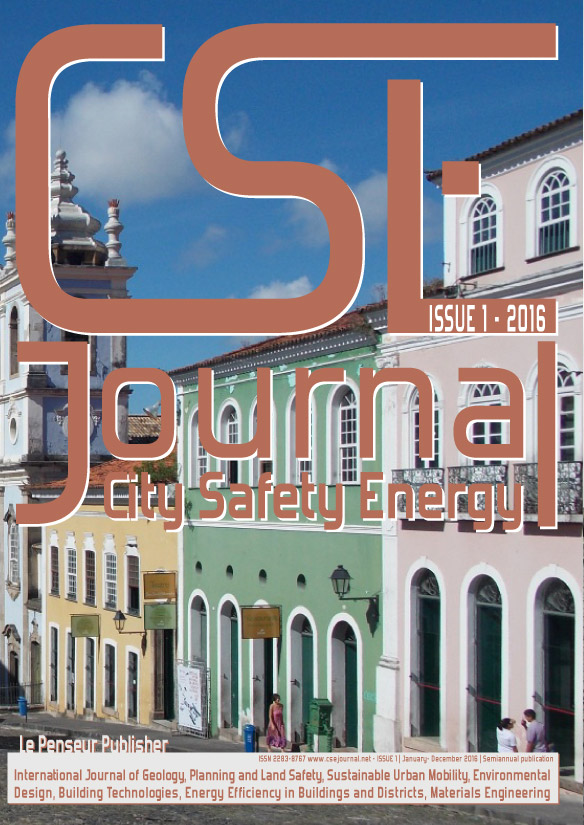 This issue is dedicated exclusively to the subject of Planning and Land Safety. The editorial on energy strategies and an article regarding a project for environmental restoration and efficiency are followed by urban case studies, two of which concern Bari and Senigallia wich are small medium Italian towns. A third case, Expo 2015, has been the subject of global attention. The final study examines the UNESCO-designated historic center of Salvador de Bahia in Brazil.
Public/private partnerships are explored in Senigallia, in the Marche Region, in an updated urban regeneration management plan, which takes its cue from the Urban Redevelopment Operational Program funded by the Region but under municipal auspices.
The historical center of Bari, with its typological and spatial/functional invariants, is endowed with certain resources - in this case urban courtyards – that can be used in innovative ways to help the city adapt to global warming and climate change.
The historic center in Salvador de Bahia has long been the subject of a government revitalization program to counter the city's serious socio-economic and physical decay. Despite having been updated about ten years ago, the program does not take sustainability principles into account.
Like all sites hosting major events, the future use of the site of Expo 2015 is an important urban question. The article provides an analysis of the site's context and proposes integrated uses including an international nutrition research center.
Read More
This work is licensed under a
Creative Commons Attribution 3.0 License
.
CSE Journal - City Safety Energy is a semiannual journal (Two ISSUES per Year)
 published by Le Penseur in Brienza (PZ) - Italy |
ISSN print edition 2283-8767 | ISSN online edition 2284-3418
 - 
Journal registerd
at the Court
of Potenza (Italy) n.
219/2014