International Journal of Geology, Planning and Land Safety, Sustainable Urban Mobility, Environmental Design, Building Technologies, Energy Efficiency in Buildings and Districts, Materials Engineering
Announcements
No announcements have been published.
No 1 (2018): CSE - City Safety Energy - ISSUE 1-2018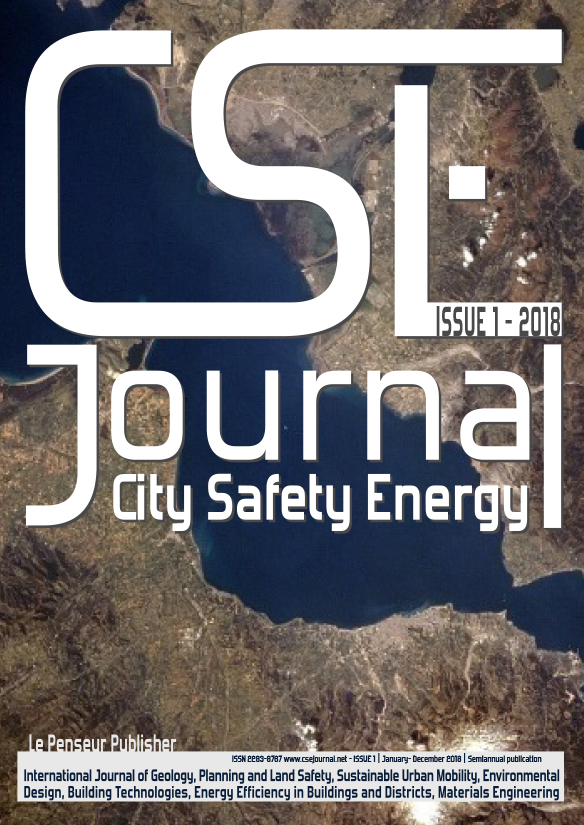 ENERGY EFFICIENCY IN BUILDINGS AND DISTRICTS
Temperature Responsive Monitoring System for Smarter Energy Consumption in Data Centers (da
Silva Rodrigues, dos Santos, da Silva, Ribeiro).
The need for energy savings in companies, especially in developing countries, encouraged the
execution of this study, which presents an analysis of how the integration of free software and
hardware with sensors can monitor and manage electric energy consumption in a responsive
thermal system in a Data Center. In this way, the developed system can reduce energy input costs
and improve the availability of the services offered by the Data Processing Center. The experiment
was made using a temperature sensor, a non-invasive current sensor, Arduino Uno, Raspberry
PI, and Zabbix. Therefore, using the proposed system, it was possible to save an average
of 20% of energy in a monitored environment when compared to an uncontrolled environment.
Read more ...
This work is licensed under a
Creative Commons Attribution 3.0 License
.
CSE Journal - City Safety Energy is a semiannual journal (Two ISSUES per Year)
 published by Le Penseur in Brienza (PZ) - Italy |
ISSN print edition 2283-8767 | ISSN online edition 2284-3418
 - 
Journal registerd
at the Court
of Potenza (Italy) n.
219/2014