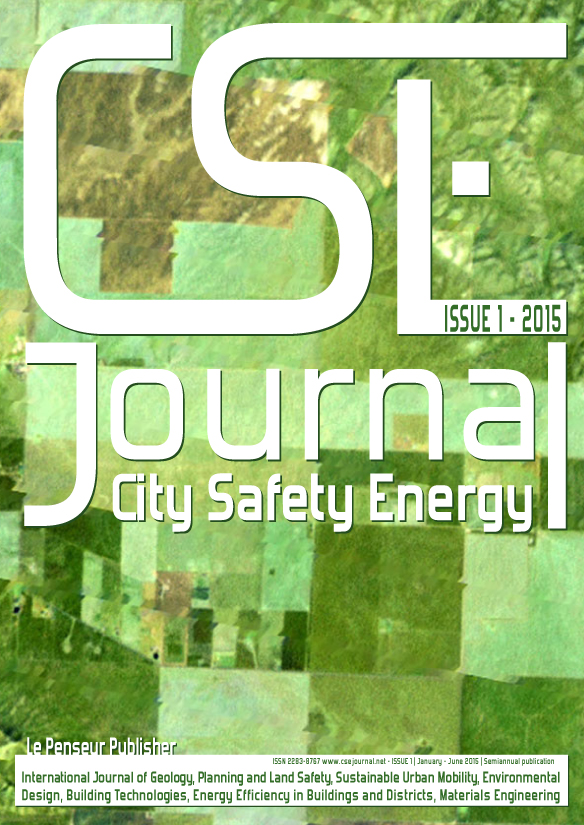 The number of visits to the CSE website is witness to the journal's continuing success, a success
already demonstrated by the February 2014 issue. Submissions have increased despite
rigorous selection process or possible delay in publication of some papers.
The scientific overview in this issue covers a wide range of topics from safety of the territory, land
consumption and water management. On the topic of sustainable mobility, the research concentrates
both on bicycle/pedestrian mobility as an alternative, but extremely important means of transportation
in the traditional city, and on the environmental compatibility of transportation hubs.
Another very current research topic in the field of building technologies concerns advanced techniques
for surveying historic architecture, invaluable today in the restoration of monuments.
The articles on the area of energy efficiency address the topic of renewable energy in terms of reduction
of production and management costs, as well being a guiding principle in urban regeneration
processes.
The articles are summarized by topic in the following abstracts.
This work is licensed under a
Creative Commons Attribution 3.0 License
.
CSE Journal - City Safety Energy is a semiannual journal (Two ISSUES per Year)
 published by Le Penseur in Brienza (PZ) - Italy |
ISSN print edition 2283-8767 | ISSN online edition 2284-3418
 - 
Journal registerd
at the Court
of Potenza (Italy) n.
219/2014